Page 3 - Citymark Brochure
P. 3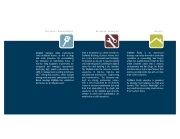 PROPERTY MANAGEMENT BUILDING SERVICES REALTY
CityMark manages urban environments -both individual homes, as well as large and small properties. By understanding the intricacies of multi-family, hi-rise, or mid-rise living budgetary requirements are recognized and managed appropriately. Employing high quality professionals with skillS in management, reporting techniques, 24/7 emergency response, online account management and active participation in HOA Board meetings CityMark has established themselves as an industry leader.
With a foundation as urban developers, CityMark Building Services knows mid- rise, hi-rise and condominium buildings. To maintain a property in superior working order, with the goal of sustaining the highest values for each building is the standard. The CityMark team has extensive, relevant experience in mid-rise, high-rise and condominium development, engineering and maintenance. The company was built on strong partnership values, with a solid reputation as an industry leader in customer satisfaction. Set apart from their competition is the depth and experience of the CityMark team and the manner in which their qualiications are matched to speciic properties.
CityMark Realty is an experienced boutique real estate irm with a team that specializes in representing San Diego's urban core neighborhoods. Known for their urban corporate culture that is uniquely contemporary and San Diego, the Resale and New Homes teams have focused their talents assisting clients buy and sell more than 1,500 residences.
CityMark Realty expertise is grounded by knowing how buildings are built and operate. This "insider's knowledge" is a key beneit when assisting clients choose their "perfect" home.