Year Completed: 2006
Number of Residences: 77
Number of Commercial Spaces: 1
Neighborhood: East Village​
Status: Completed, Sold Out
Designed by Studio E Architects, the distinctive Fahrenheit calls attention to itself by being only 25-feet in depth, but 90-feet tall. Perched artistically at the corner of Island Street and Tenth Avenue, it offers 77 residential lofts with a variety of sizes and configurations to suit any buyer. Shopkeeper and walk-up units engage the pedestrians at the street-level. Fahrenheit was purchased through an RFP with the downtown redevelopment agency and includes an underground driveway tunnel to tie into an existing parking structure which this building conceals.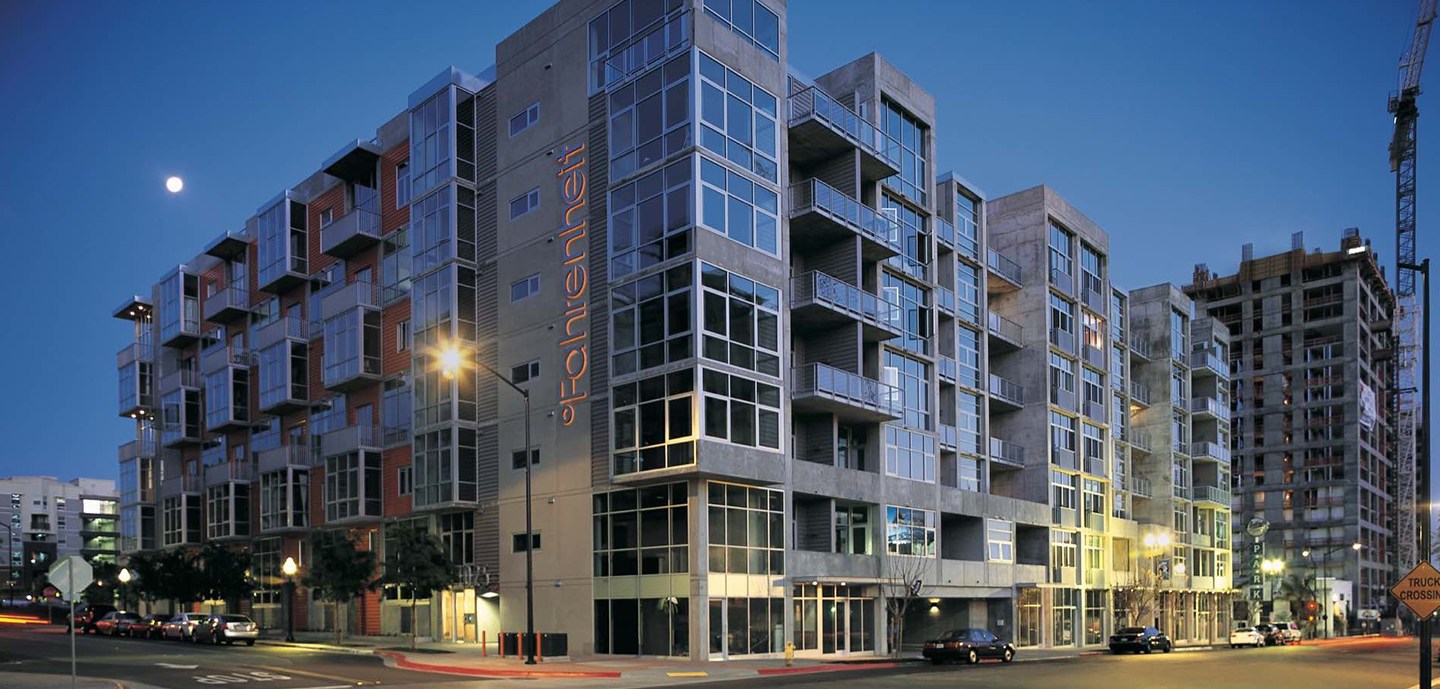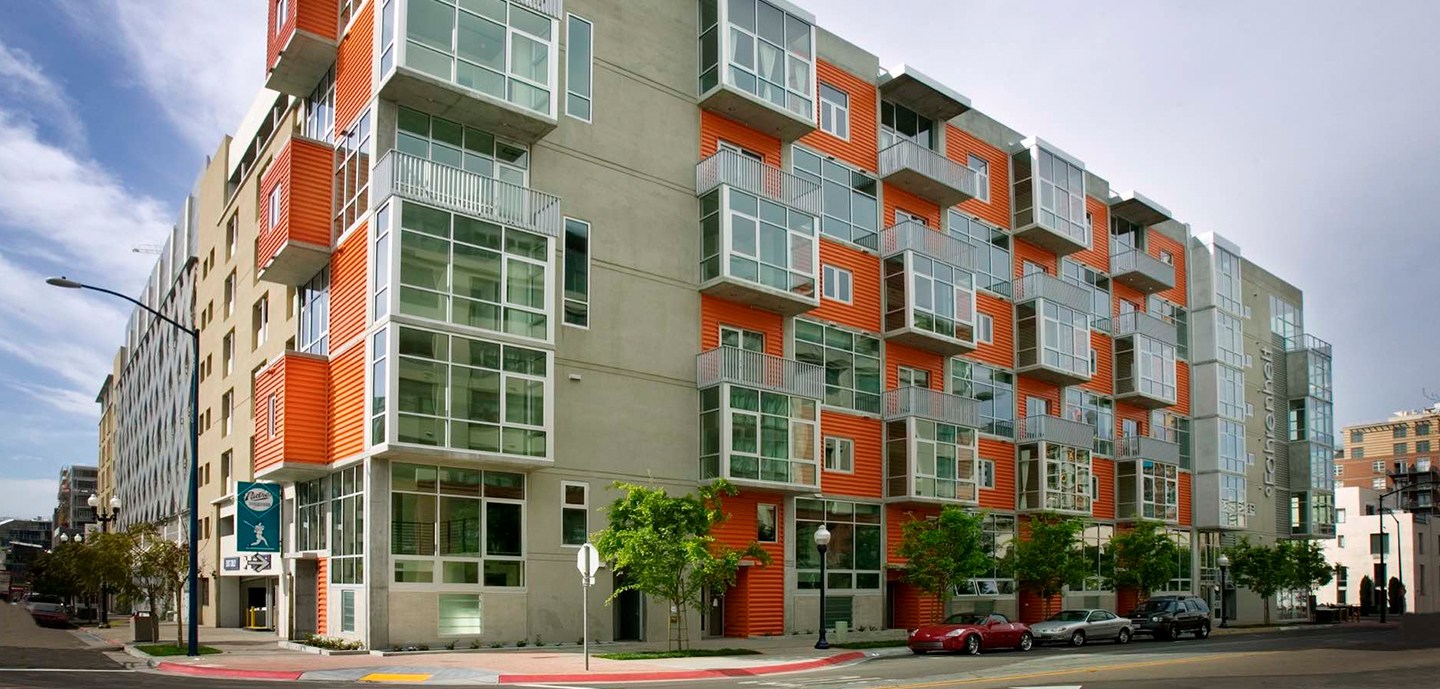 CITYMARK'S MISSION
CityMark's culture of cool, commitment to community, and customer centric approach is reflected in their people first properties. We build communities for every phase of your life and offer services that take your real estate journey from development and design to first rental and family home.